Conversation flows so well at the dart boards in our beloved Dart Room. We have fun leagues for every level plus we host the oldest and largest pub dart tournament in North America!
Blueberry Hill Dart League
Join one of our dart leagues! You'll have fun and meet some great people playing this social pub sport. Plus you get $2 off beer pitchers during play and free pitchers during special rounds. We throw a free banquet to wrap up each season!
We welcome beginners and advanced players alike!
Wednesday evenings at 7:30 pm
We're a steel tip league
Teams of four to eight compete in Team Game, Doubles Matches, and Singles Matches
We have different divisions for the advanced and beginners; everyone is welcome
We have Spring, Summer and Fall Sessions of Dart League each year
The League Fee is $15 per person and you receive $2 off beer pitchers during play
Free pitchers given during League play for Ton 80's and Shutouts
If you don't have darts, use ours! A bartender will give you a set for a refundable $10 deposit.
Don't forget about that free banquet at the end of each season!
We'd love to hear from you and answer any of your questions! Our "commish" is super friendly! Email Us.
Check Out Blueberry Hill Dart League Standings here.
Join our Facebook group! Tweet us at @BBHStLDarts.

The 50th Annual Blueberry Hill Open Dart Tournament
The largest and oldest pub dart tournament in North America! It started in 1973.
Friday–Sunday, Sept. 9-11, 2022
Consider coming in on Thursday, Sept. 8 for Blueberry Hill's Big 50th Anniversary Bash!
$10,000+ in prize money
7 men's and 7 women's events
ADO Sanctioned Event
All finals best 3 of 5
Singles 301 winners get their photo on the celebrated Wall of Fame in Blueberry Hill's Dart Room
21 dart boards
In a one-of-a-kind pub
This tournament is fun!
It's the 50th Anniversary of this beloved pub tournament!
Set in the one and only Blueberry Hill Restaurant & Music Club
In the Delmar Loop, the most vibrant arts and entertainment district in St. Louis, "One of the 10 Great Streets in America" –American Planning Assn.
Presented by Schlafly Beer
Special Moonrise Hotel room rate of only $139
Use code DART
-or-
How Blueberry Hill Was Conned Into Getting Its First Dart Board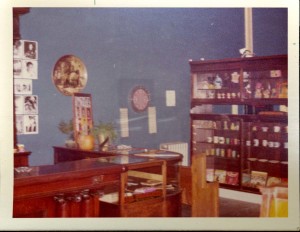 One night in 1972 a customer named Ed Shafer was drinking a beer and asked Joe, our owner, if he had a dart board. Joe said no. Ed asked, "Want to borrow mine?" Joe said, "No, but thanks." The next day a guy came in, ordered a beer, and asked Joe if he had a dart board. Joe said no and the man finished his beer and left.
Then another guy came in and asked Joe if he had a dart board. He said no and the man left without even ordering a beer. Several more people came in and the same thing happened. One night Ed said to Joe, "The offer to borrow my dart board still stands. Are you interested?" Joe immediately said, "Yes!" and put the dart board up on the wall.
It turns out Ed put all those people up to it and that's how we were tricked into getting our first dart board. You can see it in the photo from 1973. Now, over 40 years later, we have a whole Dart Room, dart leagues, and a famous dart tournament!
SaveSave
SaveSave
SaveSave
SaveSave
SaveSave